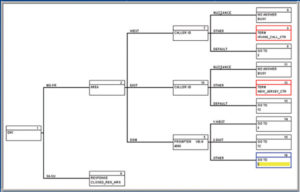 Route It Consulting Services
Dial Interactive can provide the following Route It Consulting services:
Daily change report of all Route It changes made from the prior day
Create a Super Set of All Route It Data
Assist remotely or on site with Edit Plan clean ups
Prepare analysis of current and future routing plans and schedule sets
Track down toll free numbers that are no longer working
Assist in migration from TDM to SIP /IP Flex
Phone number inventory management
Routine Route It maintenance (Every day Route It operation and maintenance)
Re Engineer Route It to work more efficiently with Cisco UCCE and Genesys
Data Elements available in the Route It / Non Route It Super Set
| | | |
| --- | --- | --- |
| DN – Dialed Number 800-XXX-xxxx | Service City | Routing Plan |
| Account number  1800-001-xxxx / 1001-198-xxxx | Label | Schedule Set |
| Sub Account  1800-001-xxxx / 1001-198-xxxx | Access Line | Service Type |
| MCN – Master Customer Number – Billing Account | Biller | SERVICE NAME – Customer Name |
| Account-TN – Account Terminating Number | CUS | SERVICE ADDRESS |
| Service Type – MEGACOM – READYLINE | COS | RRN – Routing Number |
| CPCLLI – Customer Primary Call Delivery Location | Termination Name | NRN – Network Routing Number |
| APN- Action Point Number | TRNT Type | Recording Number |
| Call Volume for the Month | NCP – Network Control Port | |
Route It Data Extraction Tool
Dial Interactive can provide your company with a data extraction tool to pull all of your AT&T Route IT reports nightly. DI also offers custom reports from the extracted data that can be emailed or sent via FTP in a CSV file daily. The daily reports will include valuable information such as RRN, Toll Free Number, Out pulse Digits, Edit Plan Name, Schedule Set Name TRNT Routing Number, Direct Dial Number and Term Name much more. This data extract can also be merged with other data provided on a daily basis.
Sample of Some of the Daily Route IT Reports Downloaded Daily:
TRNT Table Data Extraction Run by Access Lines: Data Elements – TRNT Routing #, Dialed Number, Voice Tone, ARN, Transfer Feature, Direct Dial Transfer
IPTF Routing Tables IP Termination Report: Data Elements – RRN, Out pulse Digits, Billing Number
TRNT Toll Free Numbers Report: Data Elements – Dialed Number, Schedule Set, Routing Plan, Term Name Out pulse Digits
Multiple Termination Report: Data Elements – MCN, NCP Account, Term Routing Number, Access Line, Term Name, TRNT Type, Service Type, Location, Routing Plan
Custom Reports can be created from the Business Direct Toll Free 800 Route It site and downloaded data on a daily basis.
Dial interactive also has the ability to assist with all of your Toll Free 800 number design, planning, custom reporting and maintenance needs, call (954) 256-1818 or email us at info@dialinteractive.com for a one hour free phone consultation.
Click Below For Toll Free Inventory Report Route It! Case Study
https://www.dialinteractive.com/news-letters-and-case-studies/attachment/2017-dial-interactive-toll-free-inventory-report-route-it-case-study/