Technologies that support First Call Resolution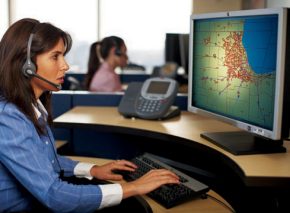 Effective First Contact Resolution emphasizes that organizations need to offer personalized, consistent and integrated services across all channels. A customer's engagement with an organization can take them across many channels and many applications, which can include but are not limited to the Internet, voice, e-mail and face-to-face service at different points.
Here are a few technologies that support FCR:
Workforce Optimization (WFO) – Interaction Recording and Quality Monitoring mean that you can measure the leading and lagging indications that are important to FCR, identify non-adherence and schedule relevant e-Learning where necessary. To help ensure that contact centers are staffed with the right number of correctly skilled agents, WFO embraces two key emerging technologies – Speech Analytics and Customer Feedback. They provide a real-time overview of performance from a customer perspective.
Speech Analytics – The latest phonetics-based and large vocabulary speech analytics tools now offer a cost-effective way to listen to every single customer call and pick out keywords and phrases to identify unhappy customers who are likely to churn.
Customer Feedback – By capturing the voice of the customer and using automated speech survey techniques to deliver real-time feedback, organizations can quickly identify customers with problems and immediately alert retention teams to resolve the issue.
Agent Desktops – Composite, role-specific agent desktops can help agents access the information they need in order to handle calls quickly, with a focus on the customer rather than on the screens in front of them. A blended multi-channel approach ensures consistency across channels and ensures that contacts are prioritized and routed in the same way.
Intelligent Call Routing – Organizations can identify an interaction when it first comes in – whether it's a voice call, an email, a self-service transaction, a webchat or an SMS – and make sure that it is routed to an available agent with the right skill set. 
Voice Self-service – Using the latest IVR and speech technologies along with a caller-focused design approach means that organizations can implement solutions that can resolve customer queries quickly and efficiently.
Interactive Voice Response (IVR) – Help your caller get to the right agent with the right skill set in a timely, effective manner.
AT&T Route IT- Help your telecom team with complex call flows and edit plan, schedule sets in RouteIT!.
Call DI today to help you achieve First Call Resolution through the power of optimizing your existing technology.